WinSnap v4.5.1 – Copy Button is Back as an Option
I'm happy to announce that WinSnap v4.5.1 is available for download. This version contains several UI enhancements and bug fixes as well. After releasing version 4.5 last week, I received a lot of emails about the removed Copy button. Now, Copy button is back as an option! You can show or hide it from the View menu: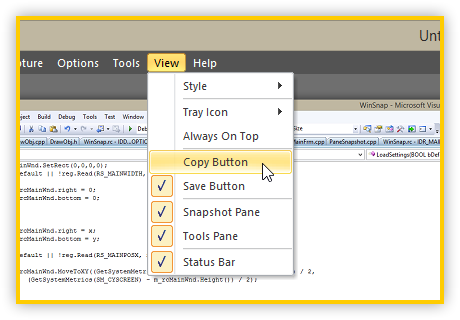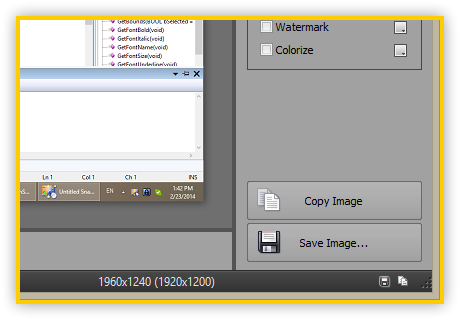 You can show or hide the Save button the same way (as in previous versions, double-click on the Snapshot pane saves the image):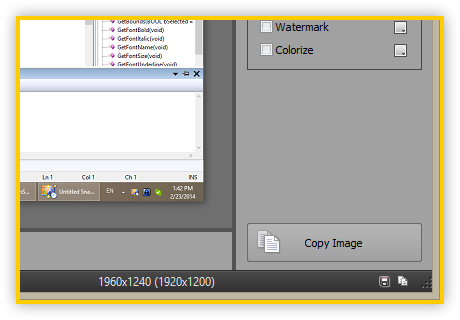 Or hide both buttons if you don't need them: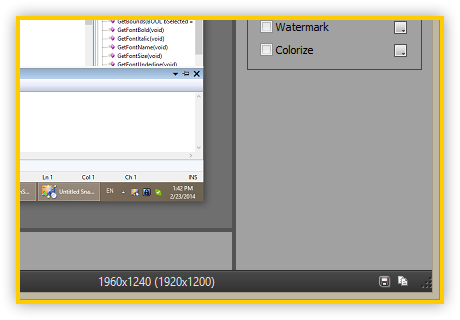 The default font for Text objects is now set to "Segoe UI" on Windows Vista and above. Also, font name, size and style are now correctly restored after restart.
NOTE: WinSnap 4.5 is a free upgrade for all registered customers. If you experience any problems with activation, please send an email to support@ntwind.com with your registration information (name and email).
Changelog for WinSnap v4.5.1 (February 24, 2014):
Added optional "Copy Image" button to the Snapshot pane
Added options to show/hide Copy and Save buttons (View menu)
Added limited support for Windows 8.1 per-monitor DPI settings
Default font for text objects is now set to "Segoe UI" on Vista and above
Font name, text size and style are now saved and restored correctly
Fixed an issue with capture options in the Settings dialog
Download WinSnap (32-bit and 64-bit)