WinSnap v3.5.3 - Updated For Translation
I've revised the English language template file to add new text strings and option titles for version 3.5. Also this release contains a few minor improvements and bug fixes.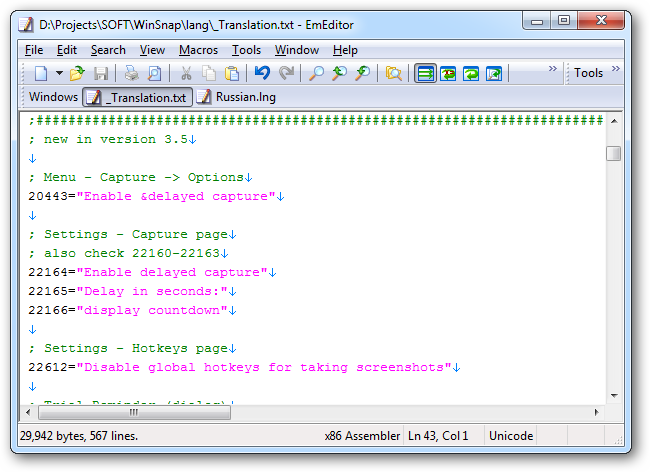 Updated Russian translation:
Visit the Language Files forum to download or submit updated translations for WinSnap.
Changelog for WinSnap v3.5.3:
Added option "Disable global hotkeys for taking screenshots"
Revised English language template file (see Translation.txt)
Updated Russian translation for version 3.5
Some minor improvements and bug fixes
Download WinSnap v3.5.3 (32-bit, 64-bit, portable)