WinSnap v3.1.4 - Improved Screen Capture
This maintenance release of WinSnap further improves its screen capture capabilities and addresses a few minor issues, as usual. This is likely the last release before I start working on WinSnap 4.0.
I've slightly improved the "Window" selection algorithm to eliminate accidental Taskbar and Desktop captures (f.e. when you click the Taskbar for some reason and then switch to WinSnap without activating a window).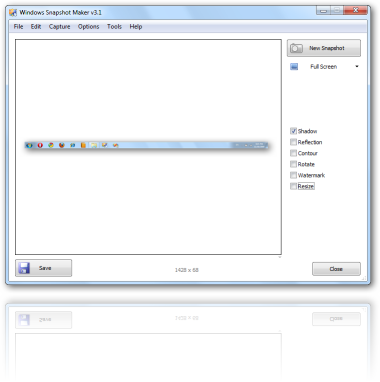 Changelog for WinSnap v3.1.4:
Improved the behavior of "Window" captures when the Taskbar is active
Improved the "Clear Aero background under Vista and Windows 7" feature
Fixed an issue with capturing desktop using the "Application" mode
Download WinSnap v3.1.4 (32-bit, 64-bit, portable)