WinSnap v2.0.8 released
Now you can upgrade from a previous version of WinSnap with just 2 mouse clicks. Also there is a simple change log shown on the first page: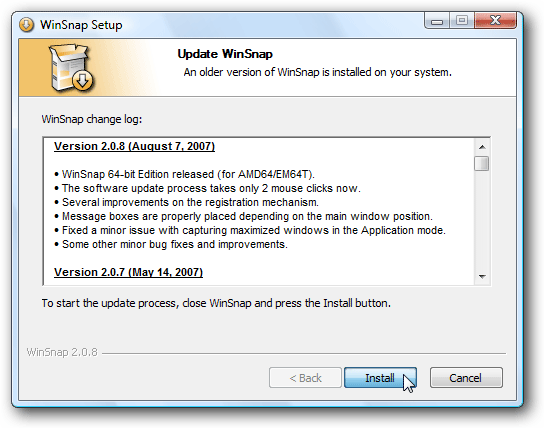 If you are running a 64-bit version of Windows XP or Vista, you may want to use native x64 executables because they work a bit faster on x64 platform. You can download the first release of WinSnap 64-bit edition at:
A simple 64-bit installer (MSI) will be also available soon.