WinSnap 6 - Clean and Modern UI in Windows 11 Style
I believe that WinSnap 6 is the best WinSnap ever! Clean and modern UI fits Windows 11 design guide lines. Many options were moved and reassigned for better clarity, added Auto Dark mode and improved support for high DPI displays.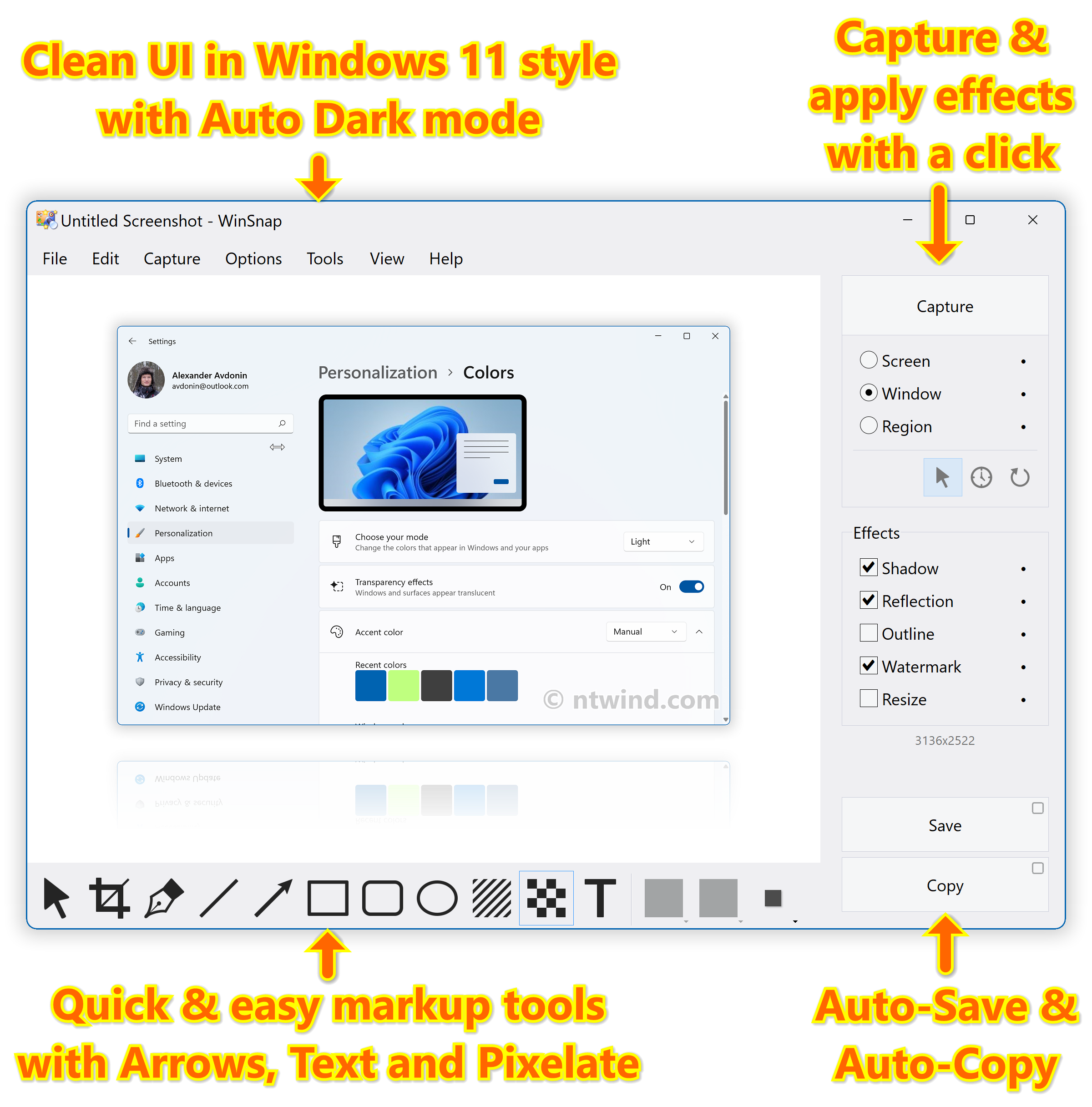 Changelog for WinSnap v6.0.1 (March 29, 2023):
New modern UI with Auto Light\Dark mode switching
New simplified capture mode selection with options
New Capture and Options menu with advanced settings
Added Customize command for all effects
Added Repeat Last Capture command, button and hotkey
Added Resize checkbox instead of combobox with options
Added View -> Language list for easier access
Colorize effect moved to the Shape properties dialog
Larger magnifier in the Region capture mode
Moved Auto-Save and Auto-Copy switches to buttons
Many improvements and fixes for high-DPI displays
Removed all third-party language files - new translations required!
Download WinSnap (32-bit and 64-bit)