WinSnap 5.2.4 - SHA256 Digital Signature
I signed the setup program and all executables with my renewed SHA256 certificate in addition to SHA1: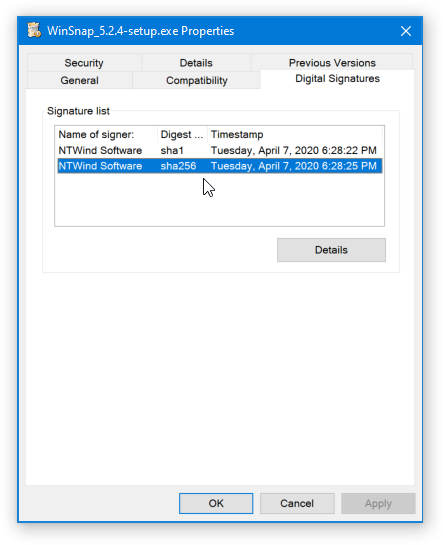 If you still see the following SmartScreen warning, please click "Run anyway":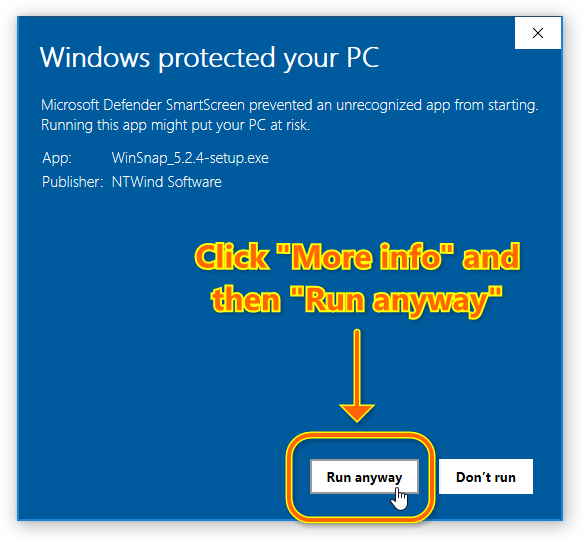 The more people click "Run anyway", the faster it'll disappear. It's hard to understand why there is no way to transfer SmartScreen reputation to a new certificate. It looks like Microsoft is trying to force small ISVs out of business by implementing bogus security features.
Changelog for WinSnap v5.2.4 (April 7, 2020):
Executables signed with both SHA1 and SHA256 certificates
Some other minor improvements and bug fixes
Download WinSnap (32-bit and 64-bit)