WinSnap 4.5 – New Sexy UI, Presets, Pen Tool and More
After a long delay, the new version of WinSnap is ready to demonstrate you its all-new screen capture and image editing capabilities along with the classy and elegant interface. All of the new enhancements including presets and quick preferences, new drawing tools, improved support for the most recent Windows 8 Aero theme, various tweaks and fixes will facilitate your screen capture software experience further and beyond!
Get to Know the All-New WinSnap
Redesigned and updated user interface comes in 4 different styles (Black, Silver, Blue and System) and significantly improves the overall usability. Modernized editing and capture controls allow easier access to program options and tools, yet still keeping the UI simple and intuitive.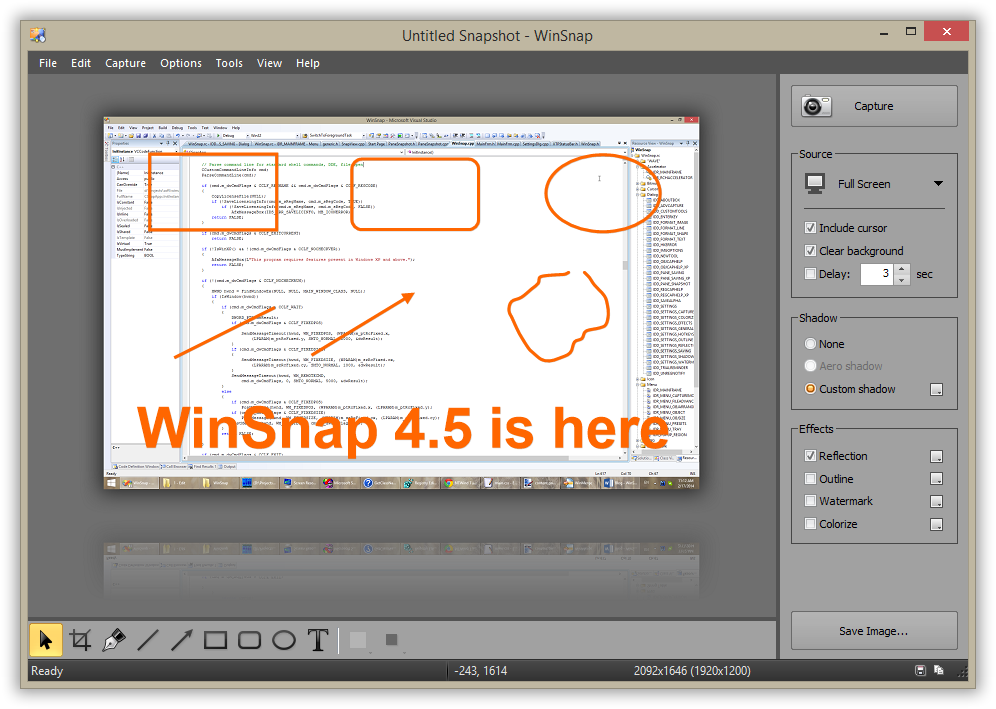 Now you can switch between native and custom shadow effects after capture. WinSnap automatically removes native Aero shadow and adds shadow effect of your choice (color, size, direction, opacity). Also WinSnap 4.5 introduces presets and quick preferences for shadow and other effects.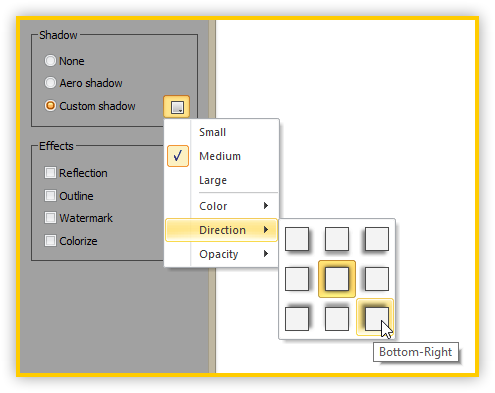 New "Pen" tool draws a smooth spline curve:
Please note that settings are reset to defaults if you install WinSnap 4.5 over a previous version. If you changed the default directory for your screenshots or other preferences, you have to do it again after installing this update.
Changelog for WinSnap v4.5.0 (February 17, 2014):
New fully redesigned user interface and icons (4 styles, Black default)
Added presets and quick preferences for shadow and other effects
Added ability to switch between native and custom shadow effects
Added "Center" direction for custom shadow effect
Added "Pen" tool which draws a smooth spline curve
Added "View" menu to customize UI appearance and style
Added snapshot size info and current mouse position
Improved support for Windows 8 Aero theme
Fixed initial capture when running from Windows 8 Start Menu
Settings are reset to defaults if you install 4.5 over a previous version
Many other minor fixes, tweaks and enhancements
Download WinSnap (32-bit and 64-bit)