WindowSpace v2.0.2 Beta - 64-bit + new features
This beta introduces some significant core improvements which should increase the work stability and system reliability. I invite everyone to test WindowSpace v2.0 Beta on as wide variety of system configurations as possible.
Snap-To-Corners (currently it is called "Move window to one fourth of the screen when touching the edge corners", Settings -> Moving & Resizing page)
As for "Snap-To-Side" and "Maximize Vertically", unsnapping window from the edge restores its original size.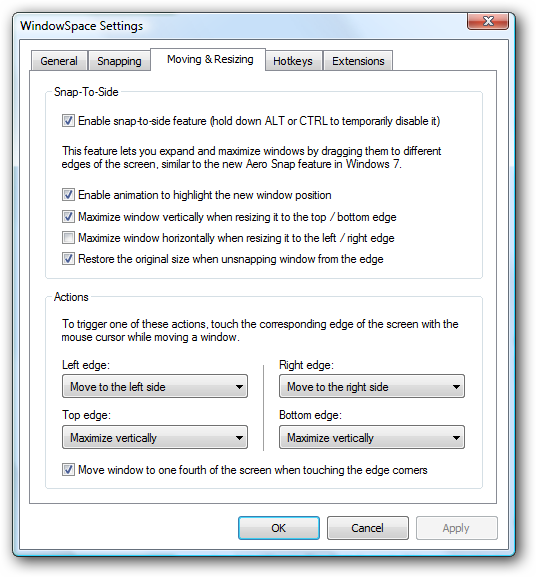 Changelog for v2.0.2:
First native 64-bit version of WindowSpace 2.0 for Vista x64 and XP x64
Several improvements on Snap-To-Side feature (AeroSnap in Win7)
Move window to one fourth of the screen when touching the edge corners
Various stability and performance improvements
Download WindowSpace v2.0.2 beta (32-bit and 64-bit)