VistaSwitcher 1.0 Final - New Logo, MUI and More
I'm very glad to inform you that VistaSwitcher is out of the beta phase and is now a live product. I put much effort into the development to make VistaSwitcher as fast and reliable as it is. I really hope you enjoy it and find it useful!
New Logo & Application Icon
Finally, VistaSwitcher gets a new redesigned logo, desktop and tray icons: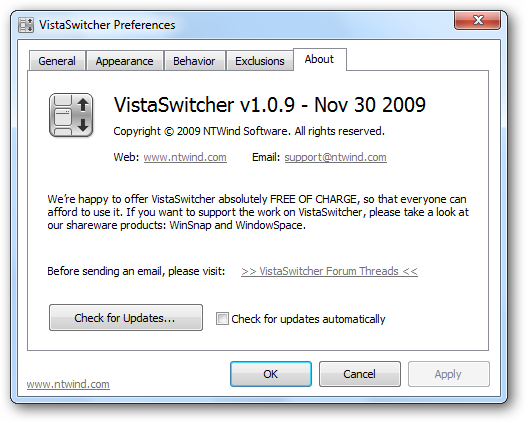 New application icon: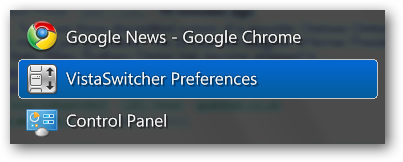 New tray icon: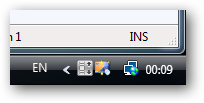 Welcome Message
Right after installing VistaSwitcher, you'll see the following message in the system tray:

Multilingual User Interface
This is the first version of VistaSwitcher that supports third-party translations: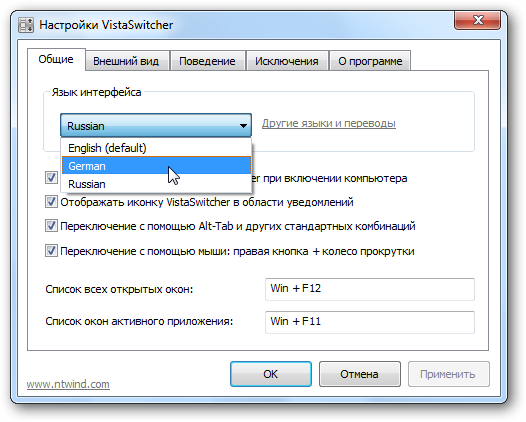 If you want to translate VistaSwitcher into your native language, please see the dedicated forum thread - Language Files for VistaSwitcher.
Changelog for VistaSwitcher 1.0.9:
New VistaSwitcher logo, redesigned desktop and tray icons
Added support of language files (see forum and 'lang' directory)
Added welcome message (balloon tip) when running VS the first time
Improved Alt+` behavior for European keyboard layouts (see forum)
Fixed an issue with preview when application has multiple child windows
Various other stability and performance improvements
Download VistaSwitcher 1.0.9 (32-bit and 64-bit)