Hidden Start v4.1 - Support For Long Commands
New version of Hidden Start was released today. Now Hstart can process long command lines with more that 2,048 characters - there is no limit.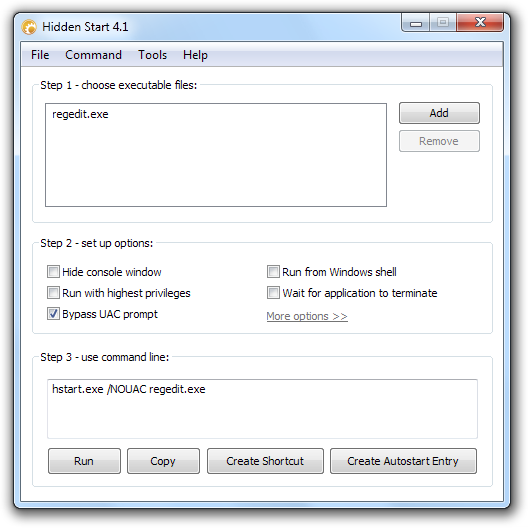 Changelog for Hidden Start v4.1:
Added support for long commands with more than 2k characters
Hstart now ignores empty command arguments like "" or " "
Download Hidden Start (32-bit and 64-bit)