Alt-Tab Terminator v4.0 - Search and App Cloud
Alt-Tab Terminator is back with a new major update. Version 4 adds many unique features: search by title, app cloud (much better than Alt + ` to switch between windows of the same app), individual close buttons and mouse-hover selection for the task list.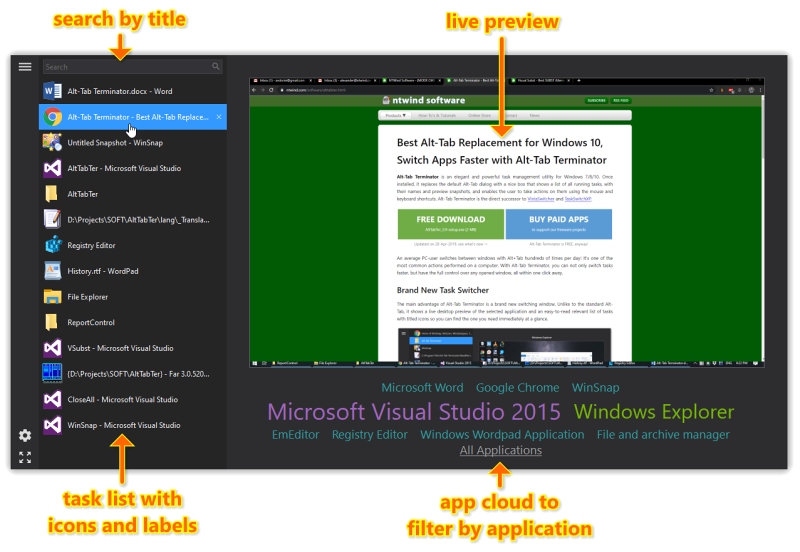 Clear Large Labels: Multiple window titles are arranged on a vertical task list; a large icon is placed by each one of them. Finding the right window has become much quicker.
Mouse & Keyboard Shortcuts: Navigate through the task list with the keyboard (Tab, Arrow Keys, Home, End, etc.) or the mouse – simply place the mouse pointer over a task or use the mouse wheel.
Full Screen Mode: Press F11 or click the Full Screen button in the bottom-left corner to maximize the switcher window to the whole screen.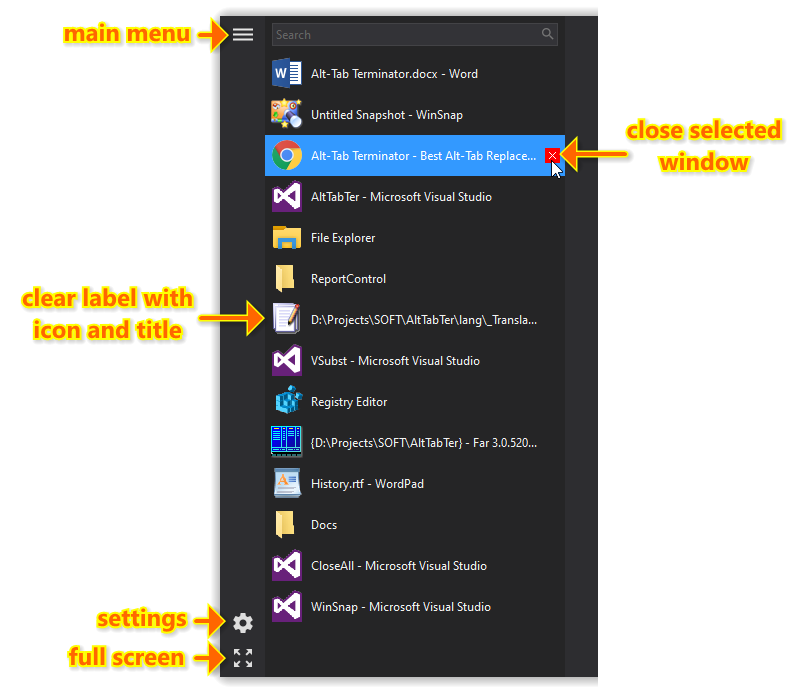 App Cloud: Click the application names below preview to filter windows of the selected application. Press Alt + ` (Backtick – the key above Tab) to switch between windows of the active application.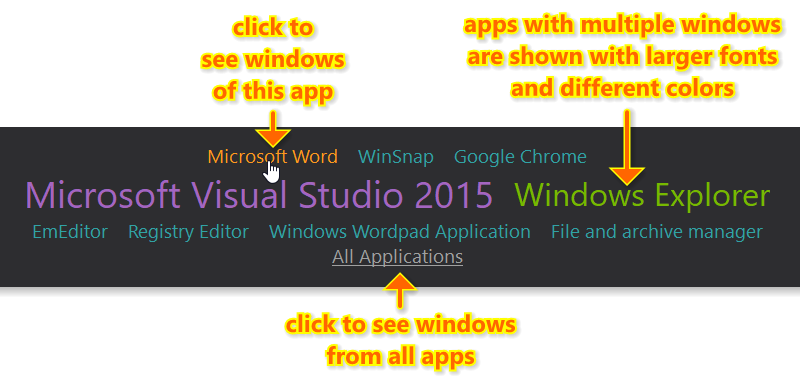 Quick & Easy Customization: Press the Menu button in the top-left corner of Alt-Tab Terminator to access the program menu and settings.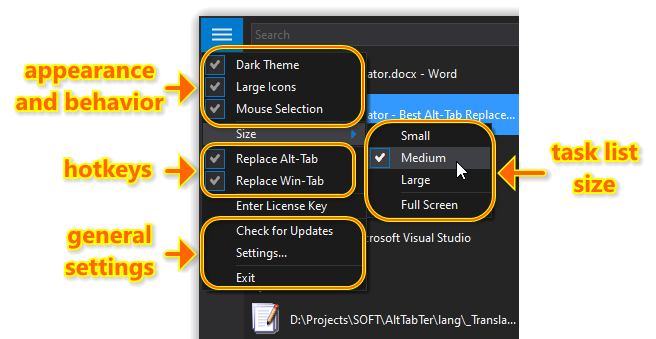 Window Manager: With Alt-Tab Terminator, you get the full control over opened windows – you can close, minimize, maximize, restore the main window, run a new copy or terminate the application.
There is a keyboard shortcut to every action. For example, pressing F4 will close the selected window, similar to the default Alt+F4 shortcut – easy to remember and use!
Please note that Alt-Tab Terminator is shareware now and you have to purchase a license to use it. Licenses are lifetime and per user. Pay once and use forever on any PC you own now or in future!
Changelog for Alt-Tab Terminator v4.0 (January 14, 2020):
Updated user interface with search and app cloud
Search Box - start typing to filter windows by title or app name
App Cloud - click to switch between windows of the same app
Press Alt + ` (Backtick) to switch between windows of active app
Added mouse hover selection for the task list
Added a small close button for the selected task
Renamed main executable for 64-bit version
Licensed under a shareware license now (v3.x was freeware)
Many other improvements and enhancements
Download Alt-Tab Terminator (32-bit and 64-bit)