Alt-Tab Terminator 6 - FREE vs PRO
Great news! The basic version of Alt-Tab Terminator is now completely free. That means you can enjoy all the basic features without any nag screens, ads, or annoying pop-ups. This is especially beneficial for those users who are just starting to use Alt-Tab Terminator.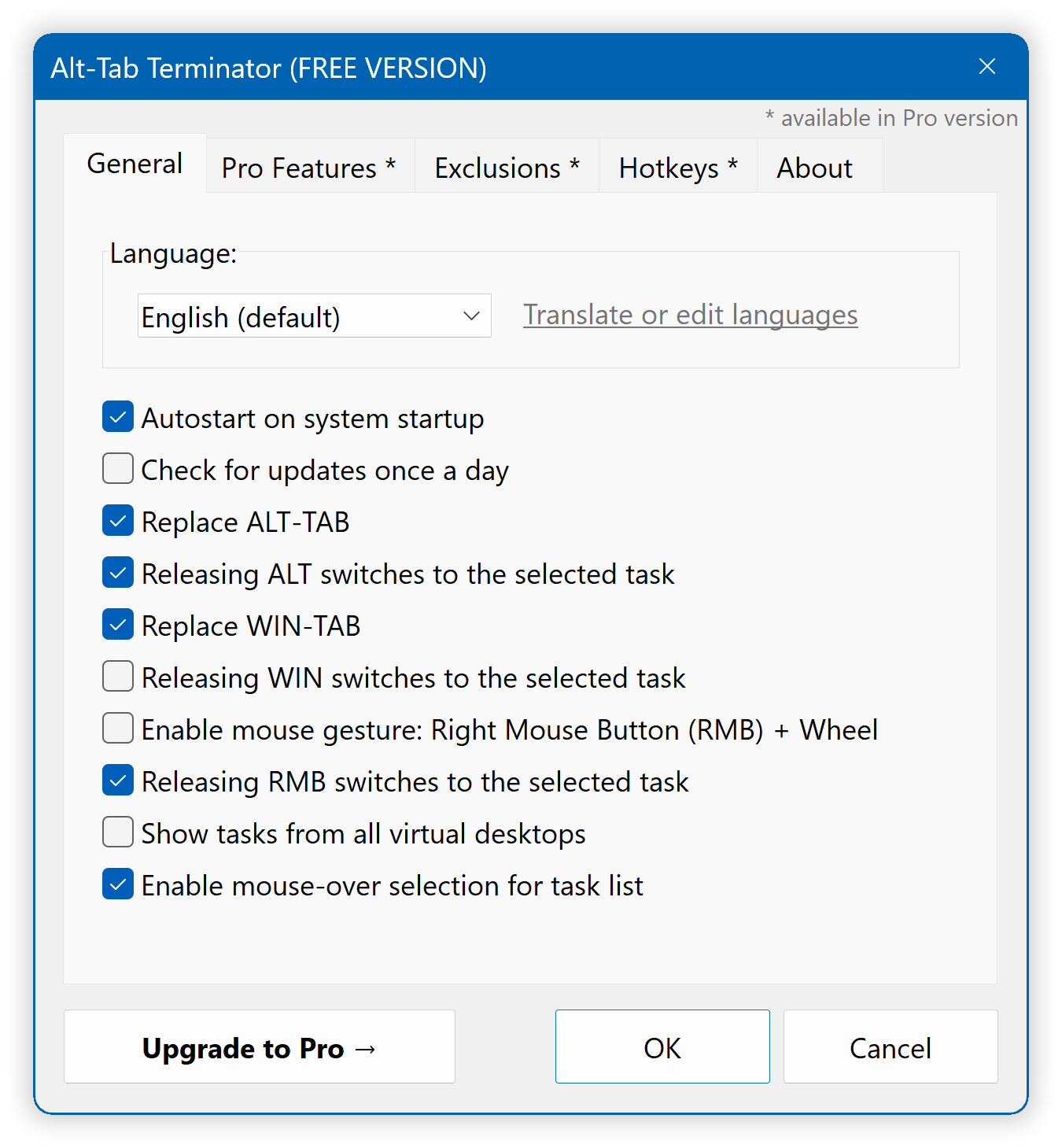 The PRO version offers a range of features that can improve your daily workflow, including multi-monitor support, exclusions, custom hotkeys, and UI customization, making it ideal for power users.
Check out the new PRO style with task numbers and list on the right: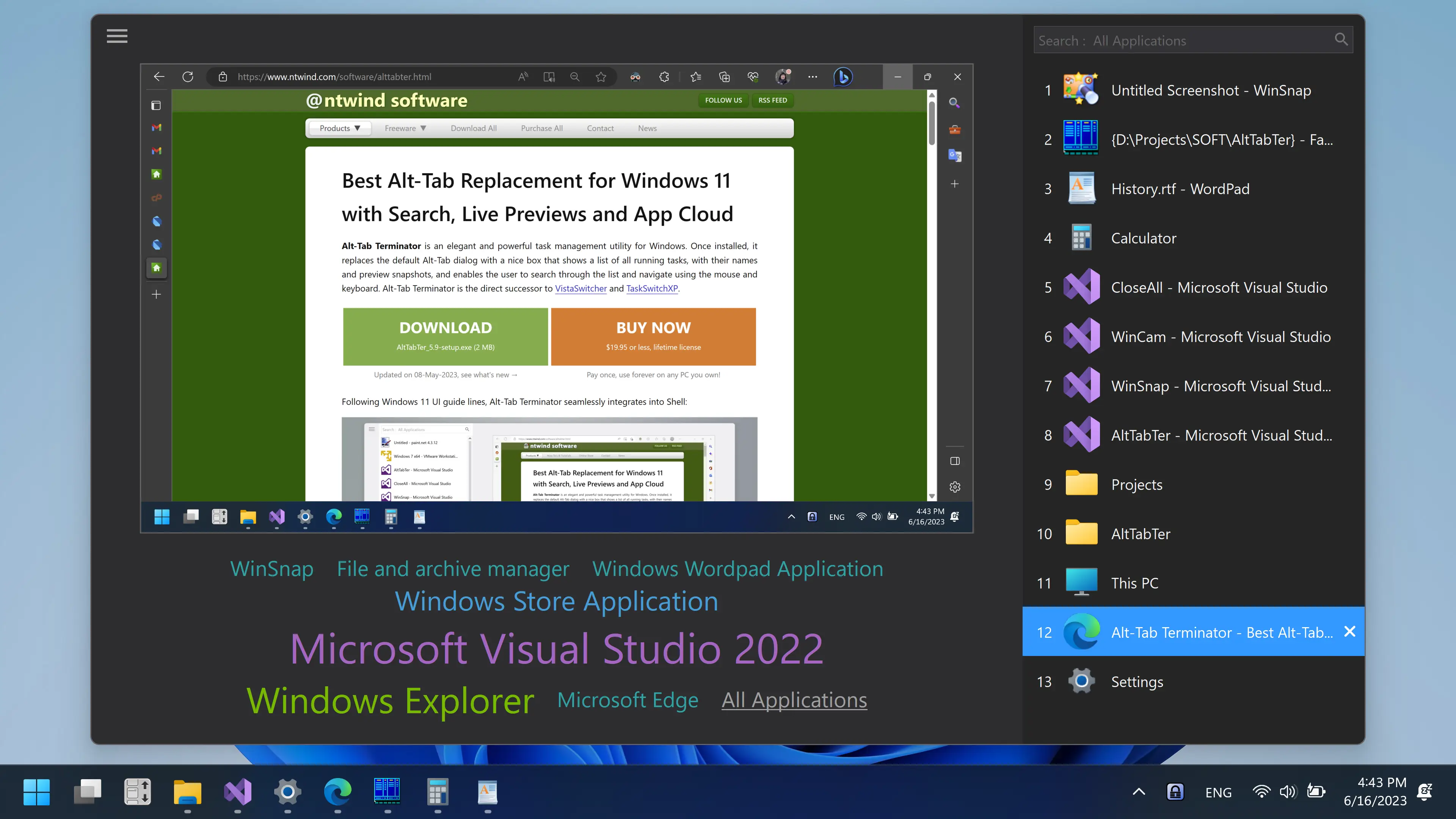 Changelog for Alt-Tab Terminator v6.0 (June 16, 2023):
ATT 6 is Freemium now! There are FREE and paid PRO versions!
New Settings dialog with larger fonts and advanced options
Multi-monitor support with option to show switcher on current monitor
Added "Current Monitor" filter to App Cloud for fast switching
New custom hotkeys to show tasks from current monitor only
Added option to display task list on the right, preview on the left
Added option to display task numbers in the task list
Number keys instantly switch to task number 1, 2, 3, etc
Added Theme menu with Auto, Light, Dark and Classic themes
Added Language menu for quick access to the language list
Removed all third-party language files - update required!
Download Alt-Tab Terminator (32-bit and 64-bit)