How-To's and Tutorials
Learn how to get started with our software and take the most advantage of your PC. Each tutorial comes with screenshots and step-by-step instructions for your convenience.
---
Most people think about backups only after losing their data due to a hard drive failure or a foolish mistake. I use 7-Zip for my backup scenarios as it is very flexible and all of its features can be accessed from the command line. 7-Zip is best used for backing up documents or projects with tons of text files.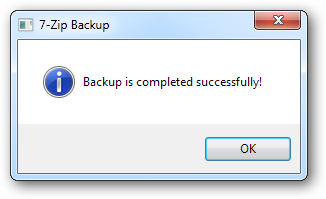 This tutorial describes how to write a simple backup scenario into a batch file. The backup must have a proper name, be password protected and automatically uploaded to a web host.
Showing 1 - 1 of 1 Articles | Page 1 of 1