Miscellaneous Utilities
These utilities are very small, free and easy-to-use. Most of them do not require any installation and are provided in the form of a ZIP archive. If you have any questions, feel free to contact us.
---
CloseAll lets you close all running applications with just a single click. It doesn't use any system resources at all and unloads right after completing its task. CloseAll simply flashes a 'close' signal to all open applications on the desktop and then ceases.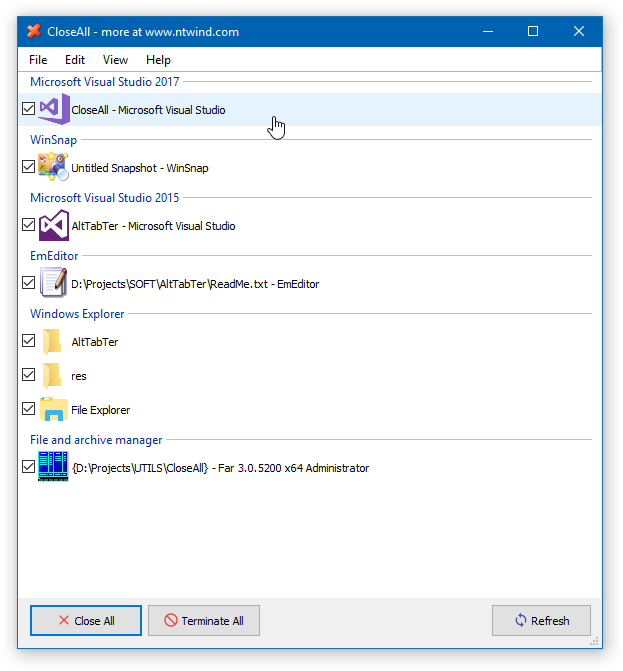 ---
Visual Subst is a small tool that allows you to associate the most accessed directories with virtual drives. It uses the same API similar to the console 'subst' utility, but makes it easier to create and remove virtual drives in a GUI way.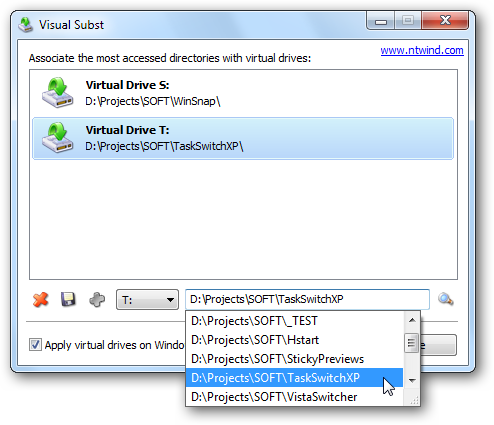 Learn more about Visual Subst →
---
This tool does nothing! It only emulates a bad application. Bad Application allows you to change its process priority, start an endless loop (i.e. "hang" or stop responding) and crash its process. In addition, it can flash window and terminate the shell process – Windows Explorer.
Learn more about Bad Application →
---