TaskSwitchXP Screenshots
TaskSwitchXP supports a few built-in interface schemes. It dynamically adapts to the current Windows XP theme, provides customizable font and color settings for each user in the system. You can also choose preview and list styles, appearance effects, opacity of the switcher window and more.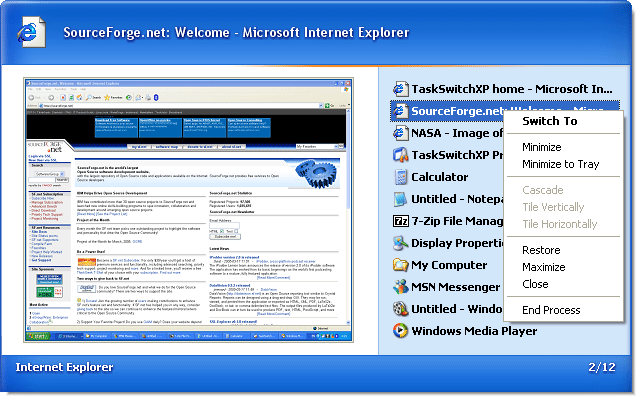 TaskSwitchXP Start Panel Style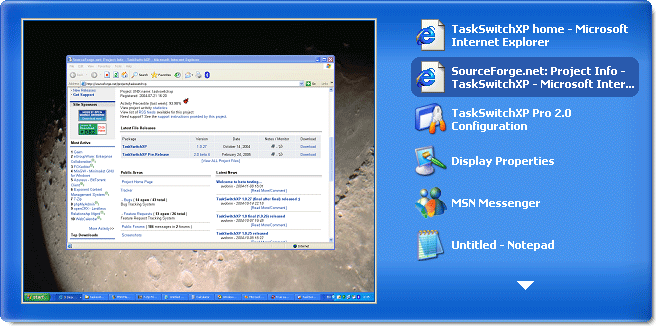 TaskSwitchXP Powertoy Style
TaskSwitchXP Process Information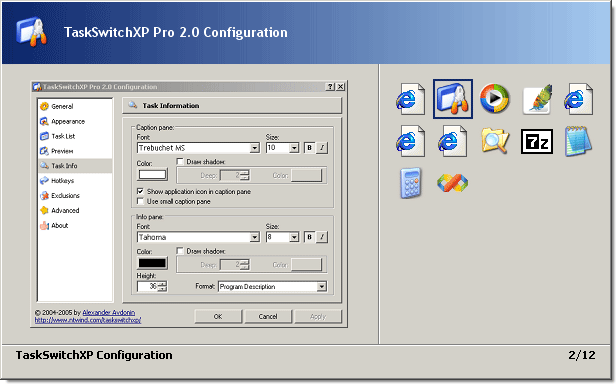 TaskSwitchXP Classic Style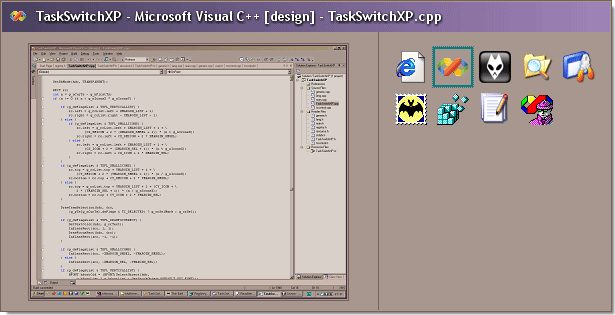 TaskSwitchXP Classic Flat Style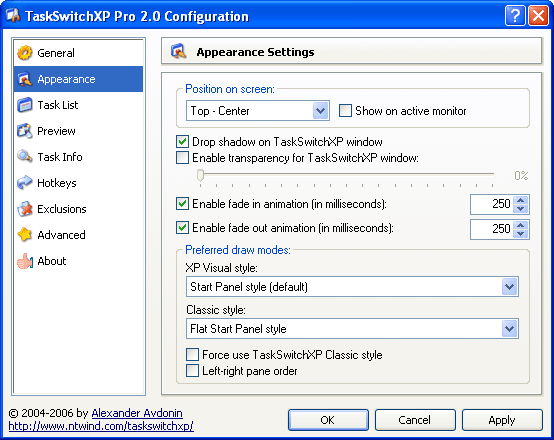 TaskSwitchXP Settings Dialog
If you have not downloaded TaskSwitchXP yet, you can start here.
TaskSwitchXP Is Outdated. Get A Better Alt-Tab Here →
VistaSwitcher is a reincarnation of TaskSwitchXP, the key new features include:
- Outstanding UI, semi-transparent backgrounds and antialiased fonts
- Live window and desktop previews under Windows Vista and 7
- Despite the name, it works on Windows XP too ;))